Best Pilot Watches | Wrist Watch | TOP-10 | Citizen | Seiko | Zeppelin | Comparison |
The Best Pilot Watches Top-10 Comparison
Are you looking for the best TOP-10 aviator watches? Then you are exactly right under this guide comparison article. We are took a look at the 10 most popular pilot watches available by Amazon and tell you which watches are worth your money.
As a child, many of us dreamed of becoming a policeman, firefighter or pilot. Most people do something completely different in their professional lives and so the most aeronautical thing we can do in our lives is either to dream of flying or to wear a pilot's watch on our wrist.
What makes a pilot watch so special?
Are you looking for a robust men's watch? Then you are exactly right with the pilot watches. But what exactly makes a real pilot's watch? What do you have to pay attention to?
We are happy to help you. Before we introduce you to the 10 best pilot's watches, you will learn everything you need to know before buying a pilot's watch.
Basically all pilot watches are very robustly built. After all, men's watches are exposed to extreme external stresses. A real pilot's watch is especially protected against shocks, cannot be influenced by rapid pressure changes and is anti-magnetic so as not to affect the onboard instruments.
You can be sure that the pilot's watches are more than up to your expectations. These watches not only look good, but are also extremely durable.
In addition, many pilot's watches are equipped with high-quality automatic movements. You not only save a battery change, but also wear a piece of watch tradition on your wrist.
First of all we have to make a fundamental distinction. There are two very different types of pilot's watches. Traditional pilot watches in vintage look and the so-called pilot's chronographs.
How these two types of watches differ you will learn in a short overview.
be crazy for once:

MNMA WATCHES SERIES 1 MILA SUPERSTAR
May if you didn'T find what you have searched you should take a look at the first collection of MNMA.

The " MILA SUPERSTAR "The baptized version of our own startup comes with some good components at an affordable price.
When designing the model, we attached great importance to a minimalist look and durability.
As a color combination, we have chosen a matt case with a dark face and blue and white details to create a harmonious overall picture.
The watch also has a high-quality Milanese (mesh) strap which is either in black or silver is available.
With the chosen diameter of 42mm it fits perfectly on most of the common men's wrist sizes. Another highlight is the use of Sapphire crystal, which is rarely found in the price range for black men's watches up to 200 euros and gives the watch a valuable presence due to the higher weight compared to mineral glass.
A Swiss quality movement from Ronda, the Mila Superstar provides a stress-free, constant time display without having to readjust it often. It is not uncommon for other brand watches to use the same movement in models up to 800 euros.
They are an often underestimated highlight pointer shines for a certain time in the dark
Conclusion:
Models of MNMA is there from 149 ( leather ) or 159 euros in the Online shop . At that price there is individual design , strong components and long Useful life.
What we like:
☑ Sapphire crystal
☑ Swiss movement from Ronda
☑ 7.6 mm height
☑ Minimalist design
☑ Fluorescent hands
Where do we still see potential:
– Brand still relatively unknown
I know this watch is actually out of your preferred price range. However, I would like to encourage you to take a moment to look at the first collection of MNMA . to throw.
When designing the model, we attached great importance to a minimalist look and durability.
Conclusion:
Models of MNMA is there from 149 ( leather ) or 159 euros in the Online shop . At this price point you get a watch from the Series 1 collection individual design , strong components and potentially long service life.
What we like:
☑ sapphire crystal
☑ Swiss movement from Ronda
☑ 7.6 mm height
☑ minimalist design
☑ fluorescent hands
Where do we still see potential:
– Brand still relatively unknown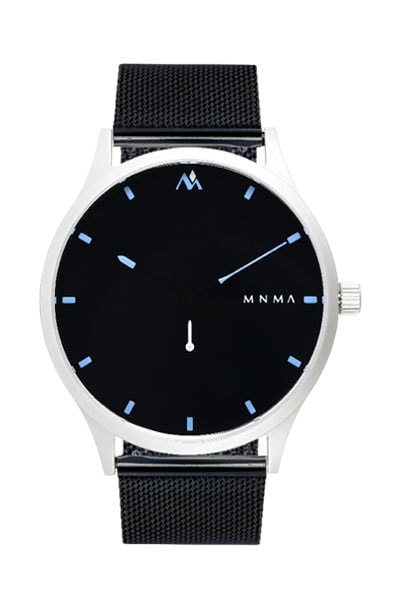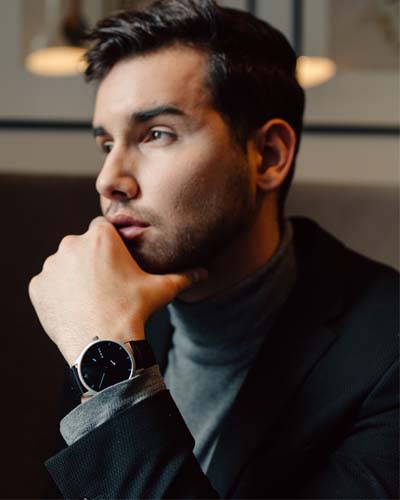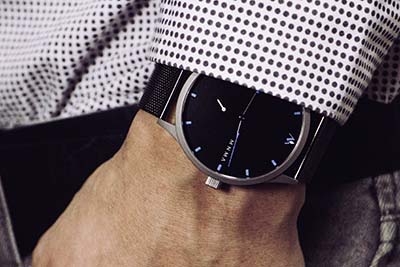 Conclusion & recommendation – My TOP-3 pilot men's watches
Pilot's watches are altogether very varied. Therefore, we are very sure that we have the right men's watch for every taste.While the classic vintage pilot's watches are simple, the pilot's chronograph offers many functions.In our purchase advice you have learned in detail what makes pilot's watches special. Now you know which details you should pay attention to before buying.
Among these 10 pilot's watches you will certainly find the right pilot's watch for your requirements. Don't forget that you can view different color variations of the models on Amazon. Browse through the best pilot's watches and find your next favorite watch.
If you don't like the watches presented here and you are considering spending a little more for a longer shelf life, then I can only recommend the one described above MNMA MILA SUPERSTAR Recommend: This offers you sapphire crystal, a water resistance of 5ATM and a chic minimalist design including a Swiss branded watch movement from Ronda.
Below you can see my TOP-3 Pilot Watches –  check the best:
Mind blowing watch with good reviews and 5 bar waterproof and otherwise good components. My recommendation!
Gimme more  of this watch, with its unique Solar feature and an affordable price point it is one of my favourites. Definitely an insider tip.
Cool retro design with an textile strap and otherwise components that are acceptable for the price range. The SEIKO quality is included for free.
Movement
Automatik movement from Seiko
City Flyer with eco-Drive
The Perfectionist with Saphire glass
Well knowing men with 10 bar
Movement
Automatik movement from Seiko
Vintage Pilot Watch
The first pilot watches had to master three important tasks for the pilots:
The watches had to be robust, the dial had to be easy to read, and the watch had to remain operable even when wearing gloves.
The result: a simple watch that today can be combined with practically any look.
The pilot's watches in vintage look can be recognized by these 5 typical features:
1. zero index in triangular form
Instead of the 12, a light triangle is usually found on a pilot watch. This is painted with a bright luminous mass. It helps to read the setting of the bezel exactly.
The triangle is also a prominent orientation point, which makes it easier to read the pilot's watch.
2. leather strap with rivets
Many vintage pilot's watches had a long leather strap so that the watch could be worn over a pilot's jacket. The strap was fastened with rivets so that the watch could withstand extreme stress.
Today, hardly any pilot's watches with a long leather wristband are still produced, since pilot's watches are worn as a fashion accessory.
In addition, pilot's watches with a flexible but robust steel bracelet are currently popular.
Before buying, make sure that the stainless steel bracelet consists of many links. The bracelet is then very flexible and also looks high-quality.
3. easy readable display
Vintage pilot's watches are basically unadorned. The dial is designed as simple as possible to ensure quick readability.
Some pilot's watches have white indices on a black background. This makes it easier to read the time, especially in low light conditions.
4. large and handy crown
Pilots used to wear gloves. Therefore it was absolutely necessary that the pilot's watch could still be operated even when wearing gloves.
Large and handy crowns were attached to the pilot's watches. The result was the typical pilot's crown with an enormous recognition value.
5. luminous material on the dial
As already mentioned, it is very important for the pilot to be able to read his pilot's watch quickly by day and night. With luminous material the readability is also ensured in the dark.
Usually the hands, the triangle, the indices and numbers on the dial are luminous. Before buying a pilot watch, check the color of the luminous material.
Flight chronograph
Pilot's chronographs were developed over 100 years ago and offer pilots important functions. The watches were used for air navigation.
The pilot can perform complex calculations during the flight. Thus the pilot's chronograph quickly became an important on-board instrument.
The design of the pilot chronograph is basically based on the features of a vintage pilot's watch. The watches have a large dial and are easy to read.
Nevertheless, there are some additional features and functions that make a typical pilot's chronograph.
1. the stop function
The pilot chronograph enables the pilot to stop flight times. The large second hand is assigned to the stop function and in most cases stands out from the other hands by a striking red. An arrowhead at the end of the second hand allows the pilot to read the measured time accurately.
2. tachymeter for speed calculation
On the outer edge of the dial is the so-called tachymeter scale. With this you can calculate distances and speeds. The tachymeter scale shows you the past seconds, converted to hours. This conversion is necessary because speeds are usually given per hour (km/h).
3. rotating bezel
Some pilot's chronographs are equipped with a bidirectional rotating bezel. This bezel allows the pilot to mark times and make calculations.
Here you can find other interesting wrist watches at very different price points in our different advice articles.
May take a look:
The links marked with an asterisk (*) are so-called affiliate links. If you click on such an affiliate link and shop via this link, I will receive a commission from the online shop or provider concerned. For you, the price doesn't change. The images used come from Amazon and are also provided with so-called affiliate links. If you buy a product via such an image link, I also get a commission from the online shop or provider concerned. The same applies to the table shown below the texts with the built-in links.
Letzte Aktualisierung am 2023-05-29 / Affiliate Links / Bilder von der Amazon Product Advertising API