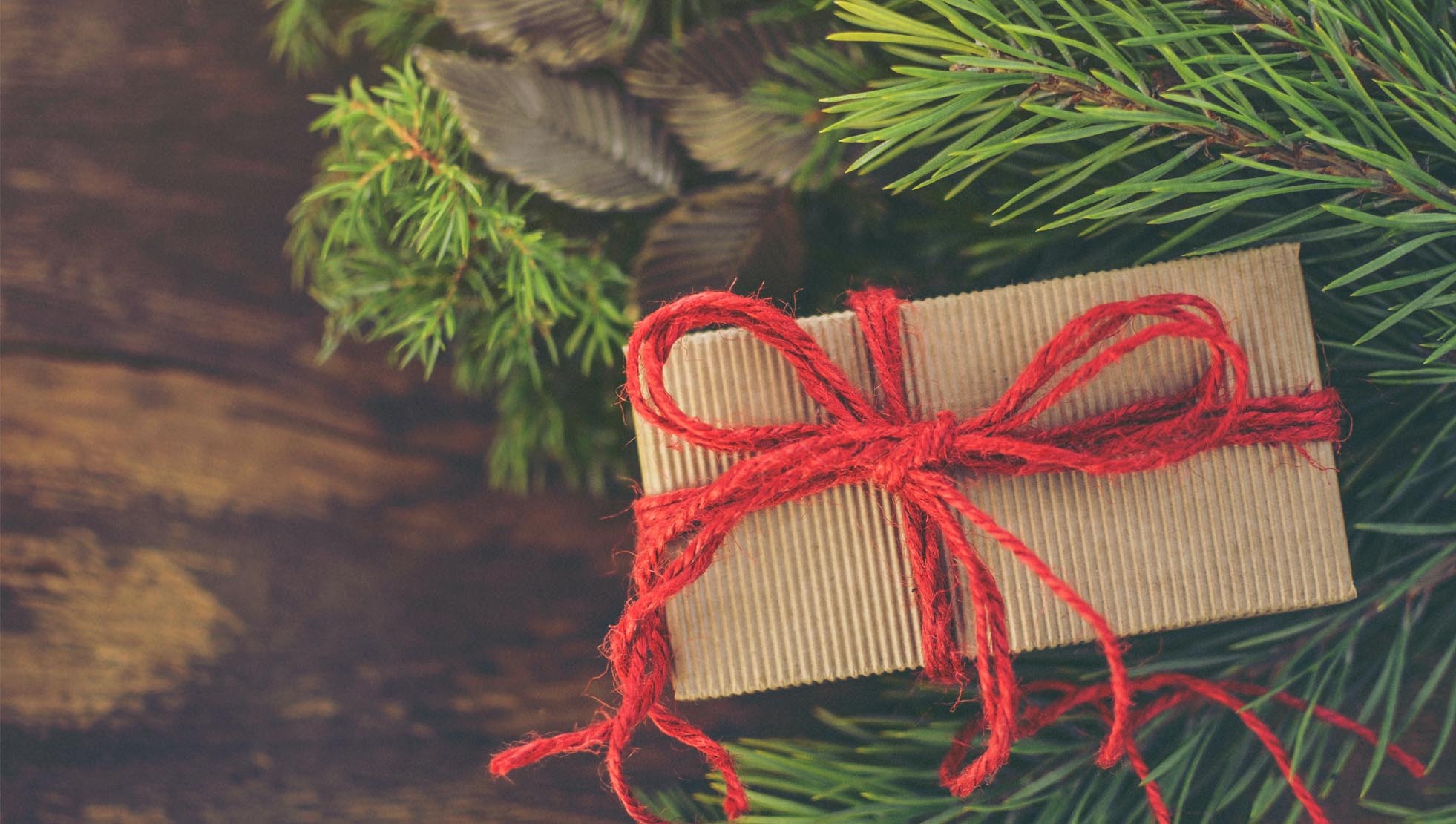 Christmas gifts for dad | list 2022 | 2023 | gift ideas | men | fathers | from 20 euros
Christmas gifts for dad TOP-20 2023 – recommendation list of popular gift ideas for men from 20 euros.
The Christmas and before you know it, the time for a relaxed shopping trip is over. You are missing gift ideas for dads or dads-to-be, you don't want to make another emergency purchase at the last minute? You've been asking yourself for a while now, "What am I going to get my dad this year? In this article you will find numerous Gift ideas and tips around the topic of "Christmas gift for dad". The good thing about our advice: they're all available online and conveniently delivered to your door. You don't have to navigate crowded malls and can think before you buy. We hope you enjoy reading and find some inspiration for a Christmas gift for your dad, dad-to-be or even your husband.
Analysis of your dad's preferences
When it comes to the question of what to give your father for Christmas, if you don't have any good ideas straight away, you can also ask your mum or his partner, or even your siblings. You know your dad best. Keep his interests in mind.
Does he have a sporting hobby, such as football or golf? What music does he like to listen to? Would concert tickets be in order?
Is he more of an adventurer who would love to go on a tandem jump or does he have a quiet nature and like to curl up with a book?
Hobbies and preferences are big influencers when buying gifts for dad. It is similar with age. What generation is your dad? Is he tech-savvy and keeping up with the digital age? Does he love to mess with cameras, sound systems, tablet & co?
Or does he prefer conventional leisure activities that are less technology-heavy?
Does your father place a lot of importance on his appearance, such as clothes, accessories, and use high quality perfume? Maybe your father has had a certain wish for a long time, which represents a larger investment, and you could fulfill it for him or participate in it together with your mother or siblings.
I'm sure that after some thought, you'll be able to envision the perfect Christmas gift for your dad, and you'll definitely make him very happy.
Top 10 gift ideas for Christmas for dad from 20 euros
Our top 10 gift ideas for dad for Christmas include popular items as well as tech and personalizable items. They range in price from 15 – 260 Euros and if you still need some inspiration, you're sure to find what you're looking for. We wish you good luck with your search and have fun shopping!
These are what we think are the 10 best Christmas gifts for dad: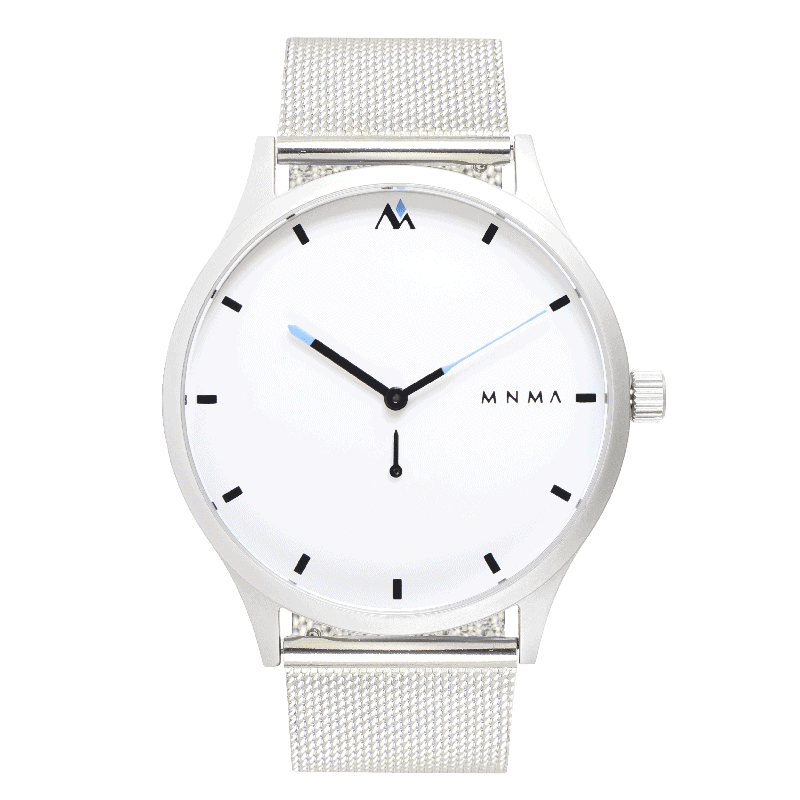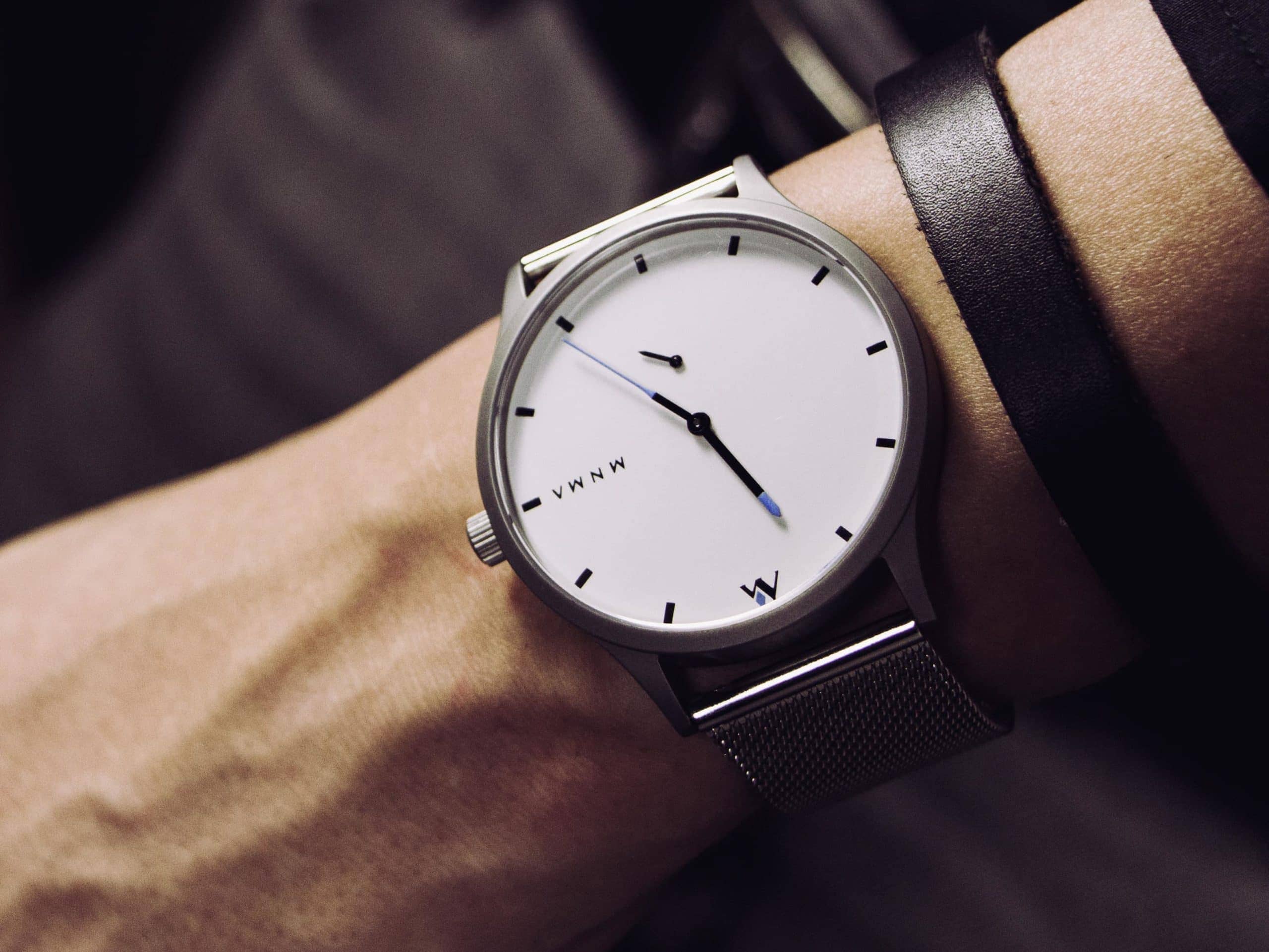 1st place:
MNMA WATCHES SERIES 1 GHOSTLIGHT WRISTWATCH
Personalized and exclusive gift
An editorial favorite is the men's wristwatch ,,Ghost Light" from our MNMA Brand. If the Christmas gift for dad should be timeless, elegant and high quality at the same time, this model is the right choice. If your dad cares a lot about his appearance and enjoys quality accessories, you'll meet his taste.
The watch has a silver metallic look, it looks both stylish and minimalist. The silver-colored mesh bracelet is interchangeable and made of stainless steel.
The dial is white with black numerals. The case height is 7.6 mm, it is very low, which makes the watch look comfortable on the wrist.
It can easily be slipped under a shirt sleeve. The diameter of the case is 42 mm, which fits most men's wrists.
Built-in quality components such as sapphire crystal, one of the hardest glasses and the best watch glass on the market, shatterproof and scratch-resistant, as well as a Swiss movement from Ronda, ensure the longevity of the watch.
With a water resistance of 5 ATM, even a rain shower cannot harm the watch. The fluorescent hands glow in the dark, making it possible to tell the exact time at any time of the day. At a price of 149€ you get a high quality watch with very exclusive features.
A special gift for a special person.
The watch is personalized by a
Engraving
which you can add by a few clicks, which is possible at a price starting from 20€. You can choose from different fonts and also decide where the engraving should be placed. Either on the back of the case or above the crown on the edge of the watch. This will make your dad's eyes shine for the celebration.
PLACE 2:
FlyHigh XXL World Map Poster for Scratching
FlyHigh XXL Weltkarte Poster zum Rubbeln in Deutscher Sprache (82x60 cm) inklusive Klebesticker, Kratzwerkzeug und Mikrofasertuch (Gold)*
EINZIGARTIGES DESIGN - Das einzigartig entworfene Design unserer Karte finden Sie nur bei uns! Die Rubbelweltkarte von FlyHigh ist in einem wunderschönen und unverwechselbaren Vintage-Look gehalten! Zeitlos und passend in jedem Zimmer! Die Rubbel-Weltkarte ist in einer Größe von 82,5x58,5cm gehalten und somit ist sie wirklich XXL!
DEUTSCHE SPRACHE - Unsere in Deutschland designte Rubbel Weltkarte ist zu 100% in DEUTSCHER SPRACHE gehalten. Alle Meere, Länder, Städte, etc. sind auf deutsch!
WUNDERSCHÖNE FARBEN UND DETAILGETREUE - Besonderen Wert beim entwerfen der Karte wurde auf die Detailgetreue gegeben, sodass jedes Land der Welt und unzählige Inseln zu finden sind!
MACHEN SIE IHRE KARTE BUNT - nach jeder Reise in ein fremdes Land können Sie kinderleicht die goldene Schicht abkratzen! Jedes Land ist in einer einzigartigen bunten Farbe gehalten, sodass Ihre Karte nach und nach bunter wird!
INKLUSIVE ZUBEHÖR UND KINDERLEICHTES ANBRINGEN - Geliefert wird die Karte in einer ebenso sehr schön designten Rolle! im Lieferumfang unseres Weltkarten Posters ist alles was Sie benötigen dabei! Durch die enthaltenen 3M Sticker ist das ankleben an jeder Oberfläche möglich! Auch ein Kratzwerkzeug und ein Mikrofasertuch sind enthalten!
Your dad loves to travel, is interested in foreign countries and geography? With this world map you can give him a special gift. It is held in vintage style, the surface is gold-coloured, the XXL card measures 82.5 x 57.5 cm and comes in a noble roll as packaging. The countries your dad has already been to can be scratched free, they will then appear in bright colours. Scratching the card free adds a personal touch. Included in the delivery are self-adhesive stickers, which stick on both sides, which allows an attachment without drilling and tools. A scratch tool and a microfiber cloth to keep the card clean are also included.
For ca
*
is
this world map
a beautiful and at the same time inexpensive gift, which appears timeless by its design.
What we like:
☑ Only
*

Vintage style
☑ Double-sided adhesive stickers included in delivery
[/]
PLACE 3:
mydays experience voucher 'For real guys
Erlebnis-Gutschein / mydays / FÜR ECHTE KERLE / 170 Erlebnisse an über 950 Standorte / Geschenkidee für Männer / Inklusive Geschenkbox*
Personalized & exclusive gift
Your dad loves action, is up for all kinds of adventures and still has some experiences as a wish that you know about? Then a
Experience voucher from myDays*
maybe just the right thing for him!
With the Mydays experience voucher, your dad can book numerous experiences, such as ballooning, tank driving, off-road driving, sports car driving or sightseeing flights. These are possible throughout Germany. If you know your dad's preference, an experience can be found and booked online in no time. The tickets can be printed immediately and are valid for up to 3 years. The costs depend on the respective experience, so you can already ride in a tank from 39€, a balloon ride costs from about 39€ per person and a Ferrari ride is bookable from 99€. (as at: 15.09.2021)
The reviews on Amazon show of satisfied adventures and give it stars.
What we like:
☑ Many choices for adventurers
☑ humane prices
☑ 3 years redemption period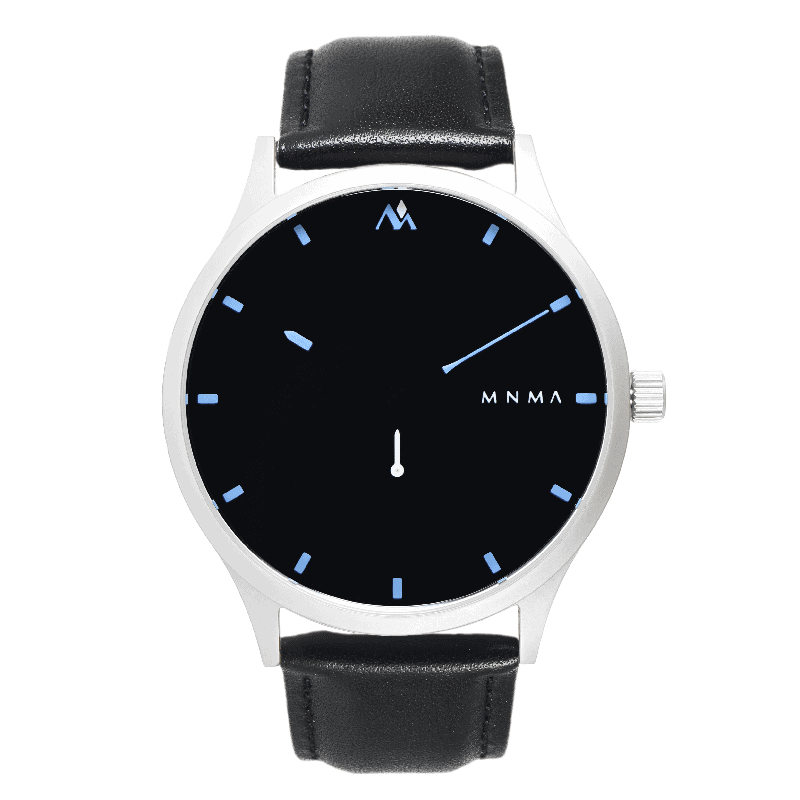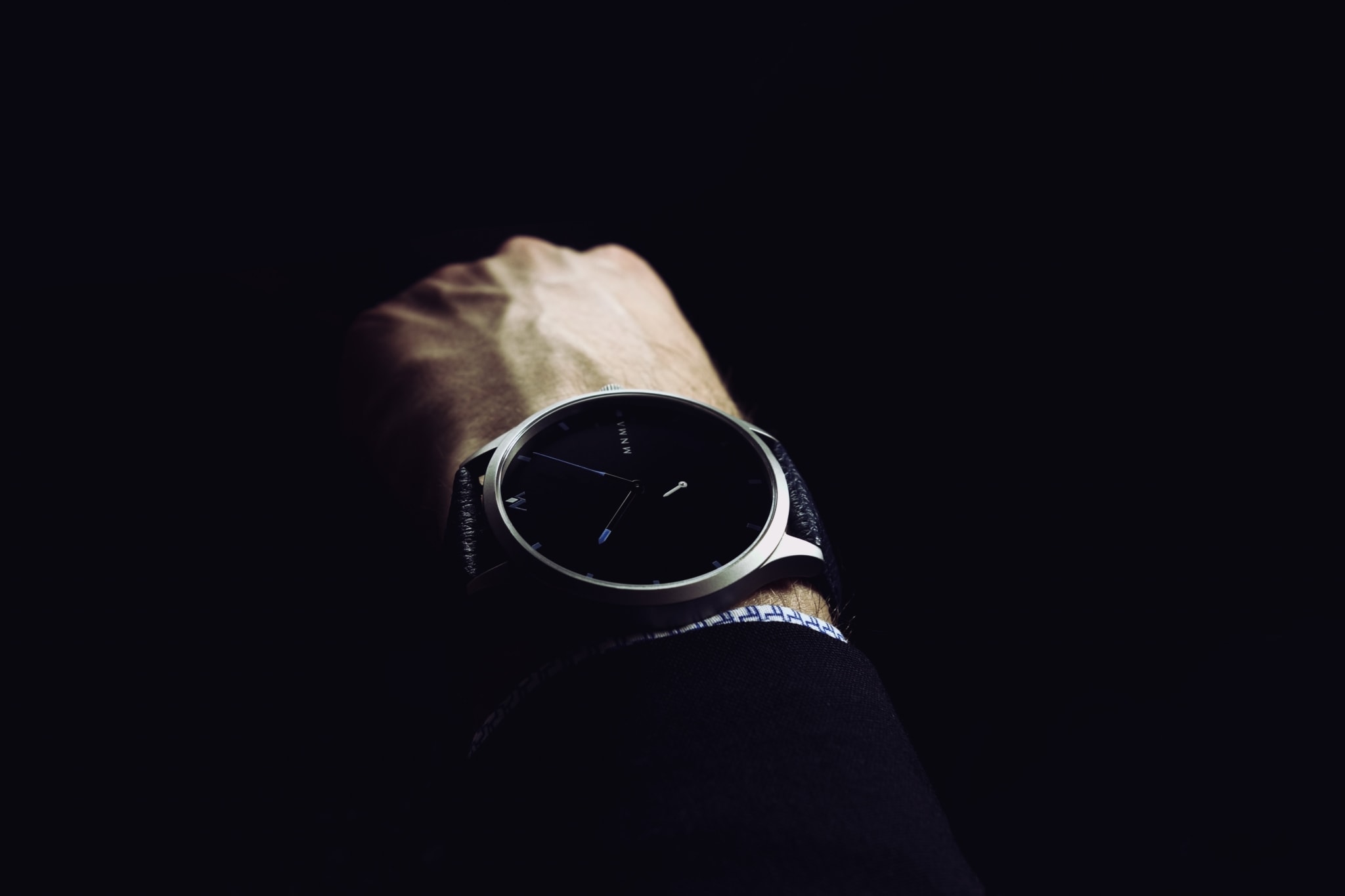 Rank 4:
MNMA WATCHES SERIES 1 NIGHTRIDER WRISTWATCH
Personalized & exclusive gift
This black wristwatch by MNMA for men is just the right gift for dad if he is looking for stylish accessories and is literally with the times. The black interchangeable strap made of high-quality cowhide in combination with the black dial and a silver-colored stainless steel case make the model "Nightrider" by MNMA a chic model for real gentlemen, which convinces as a modern classic.
The diameter of the case is 42 mm and fits most men's wrists. The low case height of 7.6 mm ensures pleasant wearing comfort. The Swiss movement from Ronda is one of the high quality movements. The hardened sapphire glass is one of the most stable watch glasses and is both scratch and shatter resistant. A special feature of this watch are the fluorescent hands, which glow in the dark and thus make this watch, whether day or night, always ready for use.
With a water resistance of 5 ATM, the watch can withstand various outdoor activities in downpours and showers. At a fair price of 139€, you can order a high-quality watch for your dad that will provide long-lasting joy with its numerous features.
If you want to add the icing on the cake, you can give the watch with engraving. You can request this very conveniently online. You can decide whether the engraving should be placed on the back of the case or above the crown on the edge of the watch. You can choose between different fonts and pay between 20 to 25€. I'm sure your dad will wear this watch with pride.
Conclusion &recommendation – my TOP-3 Christmas gifts for dad 2022-2023
The right choice of which Christmas gift is best for dad is largely determined by interests, preferences and also age. If you want it to be exclusive and personalized at the same time, I would go for the MNMA Men's Wristwatch
Ghost Light
(also available with
Engraving
). With this you get a long-lasting high-quality gift for your dad, which is characterized especially by the noble minimalist design, high-quality components and a fair price of 149 €.
Currently there is also a 15% coupon available at MNMA. Just enter the code: MNMA2020 during the checkout process. This voucher is valid on all products except engraving.
Below I have summarized my TOP 3 Christmas gifts for dad:
For the more adventurous dads, an adventure voucher is especially good. But not only Ferrari ride, tank ride, balloon ride or sightseeing flights are available, but also cooking courses, dinner for 2 as well as couples weekend trips. My recommendation if you want to fulfill your dad's fondest wish for an experience to give him an unforgettable memory. The place of residence does not matter, because the events are possible all over Germany at different places. Prices vary, so there is an experience bookable for every budget.
This music speaker from Bose offers an almost incomparably good sound experience in the 360° range. Music lovers among the dads will appreciate this good piece very much. In addition to playing music through Bluetooth connection, the portable box can also be used as a hands-free device and thus telephone calls and conference calls are possible. With a playback time of up to 12 hours, the battery is powerful. My must-have for all techies with an affinity for music. For 148€ this gift idea is still in the middle price range.
A cheap and at the same time personal idea to make a gift for dad is the photo album to design yourself. For just 20€ you get besides the noble looking photo album also some handicraft accessories. For the creative gift giver, this is the ideal idea to give Dad a treat for the holidays that is sure to come back every time he picks up the book and looks at the many souvenir photos of himself, his family and friends.
Other similar and cheap alternatives are of course also available, which are printed by other photo book manufacturers. All you have to do is upload the photos to the manufacturer's website, and then you can sit back and wait for the photo book to be delivered. A printed photo book usually costs around €20, but sometimes you can find good deals that allow you to get a printed photo book for as little as €10.
Fotoalbum zum Selbstgestalten Leder Scrapbook Album Schwarze Seiten Groß Hochzeit Fotobuch zum Einkleben Fotoalben für Weihnachten Hochzeitstag Jahrestag Valentinstag Geburtstag Geschenk, Groß Braun*
Bose SoundLink Revolve, tragbarer Bluetooth - Lautsprecher (mit kabellosem 360°-Surround-Sound), Schwarz*
Erlebnis-Gutschein / mydays / FÜR ECHTE KERLE / 170 Erlebnisse an über 950 Standorte / Geschenkidee für Männer / Inklusive Geschenkbox*
Fotoalbum zum Selbstgestalten Leder Scrapbook Album Schwarze Seiten Groß Hochzeit Fotobuch zum Einkleben Fotoalben für Weihnachten Hochzeitstag Jahrestag Valentinstag Geburtstag Geschenk, Groß Braun*
Bose SoundLink Revolve, tragbarer Bluetooth - Lautsprecher (mit kabellosem 360°-Surround-Sound), Schwarz*
Erlebnis-Gutschein / mydays / FÜR ECHTE KERLE / 170 Erlebnisse an über 950 Standorte / Geschenkidee für Männer / Inklusive Geschenkbox*
Update: You haven't found what you are looking for? Here are 10 more gift ideas from 10 to 1000 euros

Rank 11 – 20
The most popular Christmas gifts for men in recent years
Gifts for women and men at Christmas vary in ranking.
For example, 1st place was taken by the
Christmas gifts for men 2018
the ever-coveted and always on trend
Chocolate/Sweets
.
Cash is also a popular Christmas gift, the person can then fulfill themselves a wish, although money unfortunately seems little personal.

Books
ranked 3rd on the list of Christmas gifts for men in 2018. In doing so, be sure to know what your dad has already read and what genre he likes.

Gift vouchers
Gift vouchers are very popular every year, and were ranked 4th in 2018. Although vouchers are practical for the recipient, they also seem somewhat impersonal and are often the result of an emergency purchase because there were no ideas and time was too short.
Food and drinks fall to number 5, of course your dad will be happy with a good wine, but is it special for Christmas? Does he perhaps already have numerous wines in his collection? Before you buy culinary gifts, think about what may already be available.
Perfume and cosmetic products, DVDs and CDs occupy the lower ranks.
Clothing and games also made it into the top 10 popular Christmas gifts in 2018.
If you want to give your dad a special treat, in this article we'll tell you how to go beyond chocolate and cash and give your dad a long-term treat with tech, personalised or exclusive gifts.
Guide & Knowledge Articles
Other watch brands
Watches articles for ladies
The links marked with an asterisk (*) are so-called affiliate links. If you click on such an affiliate link and make a purchase via this link, I will receive a commission from the online store or provider in question. For you, the price does not change. The images used are from Amazon and are also provided with so-called affiliate links. If you buy a product via such a picture link, I also get a commission from the respective online store or provider. The same applies to the table of built-in links shown below the texts.
Letzte Aktualisierung am 2023-10-01 / Affiliate Links / Bilder von der Amazon Product Advertising API