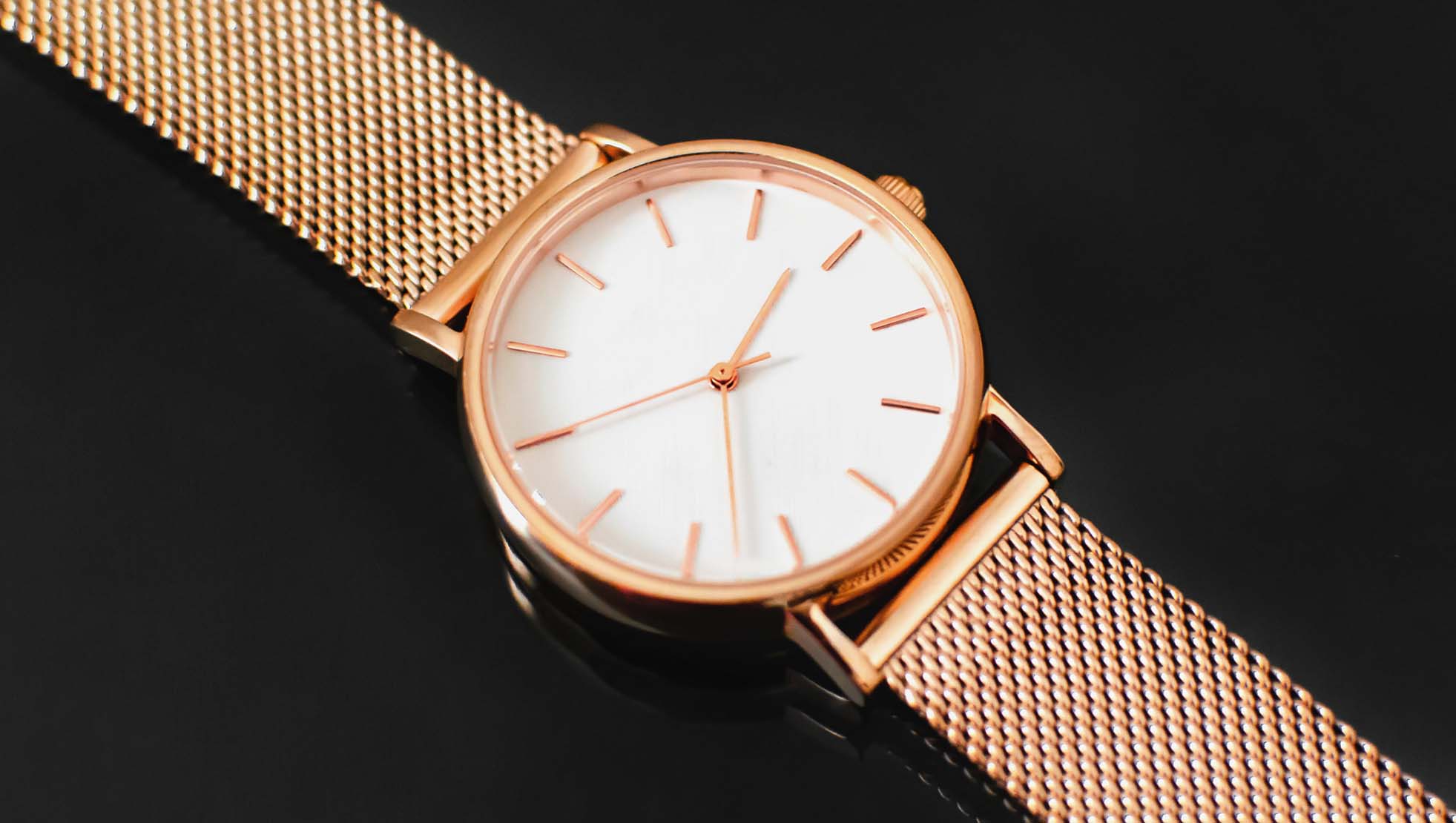 Rosé gold watch ladies | buy | cheap | comparison up to 100 Euro | Michael Kors | Esprit | Paul Hewitt |
Roségold watch for ladies – cheap TOP-12 wrist watches comparison e.g. Esprit, Michael Kors and Fossil
Looking for a stylish watch in trendy rose gold for you or your girlfriend? Then you are exactly
right! In addition to our own watch collection at MNMA. we also deal with watches from well-known manufacturers and give you the right overview.
In the following article we present rose gold watches with classic stainless steel bracelets. Besides
the design, we also take a close look at the workmanship, so that you get the perfect watch at a fair price.
of find.
Have fun reading!
Rose gold watch for ladies – These things to consider before buying
What to look for when choosing a watch? First and foremost, choosing a rose gold watch is all about
about the design and, of course, personal taste. But rose gold watches are available in many
different styles. Whether playful and feminine or simple elegance, a bracelet made of classic,
brushed stainless steel or a more filigree Milanaise bracelet – the design of the watches could be
couldn't be more different.
For watches with stainless steel bracelets, the clasp is important in addition to the design. Sliding closure,
Folding clasp or push clasp can be considered from a functional and aesthetic perspective.
We also take the workmanship, the case used, glass and movement, as you would expect from us.
under the microscope, of course.
The Rosé Gold Watch for Ladies – My TOP-3 Recommendation
Each of the featured watches has its merits, but we've chosen our TOP 3 based on design and built-in components.
A high-quality equipment, paired with an unusual, noble design. This watch is a
Jewel and my recommendation!
The watch set with zirconia stones has a water resistance of 10 bar. With an average of 4.7 stars
the feminine watch also super ratings – definitely a favorite in our series!
A simple and timeless design with a super price performance ratio – this model is an absolute
Classic and a must-have when it comes to rose gold watches!
Wie eine Perle aus dem Ozean.
Worth knowing – Trend colour rose gold for wristwatches
It is generally referred to as rose gold when it is a gold alloy with a pinkish hue. This colour always occurs when a fairly high proportion of copper in a certain ratio comes into contact with discolouring metals such as palladium or silver. Most rose gold alloys are extremely hard and therefore have very strong properties. Rose gold jewellery is available with a gold content of approx.33 to 90 percent. The somewhat reddish hue is characteristic of a rose gold watch. The most diverse nuances can be achieved in the alloy through particularly fine tuning. The beautiful Esprit watches. for example, are a perfect example of this. Thus, the color palette has many facets. The precisely graduated shades fascinate both men and women.
What color goes with your rose gold jewelry?
Rose gold is more than just a trend. Many current developments support this, whether jewellery, accessories, clothing or interior design. The color rose gold has all the qualities of a longtime favorite, and not just on your retailenk.
The classification of rose gold as an accessory for romantic retro trends of women is admittedly still too early. However, the very fact that the colour is also increasingly being adopted by confident men proves that rose gold has now become widely established.
The following statements go wonderfully with your rose gold accessories:
Rose gold has become a true classic – so don't just rely on trends anymore.
Rose gold is currently worn by women and fashion-conscious men.
This colour can be worn by skin types with all hair colours and can be changed and adjusted according to light conditions.
In general, the full range of nude look tones reflect your rose gold highlights well.
Grey and beige tones also harmonise very well with rose gold and show off your jewellery to its best advantage.
For evening events and cold months, rose gold is particularly elegant with dark green and blue.
Note: Different shades of gold should only be combined to a minimum. It is best to adapt to a golden family.
Viele interessante Uhren zu ganz verschiedenen Preisniveaus findet Ihr in unseren Ratgeberartikeln.
Einfach mal reinschauen:
The links marked with an asterisk (*) are so-called affiliate links. If you click on such an affiliate link and shop via this link, I will receive a commission from the online shop or provider concerned. For you, the price doesn't change. The images used come from Amazon and are also provided with so-called affiliate links. If you buy a product via such an image link, I also get a commission from the online shop or provider concerned. The same applies to the table shown below the texts with the built-in links.
Letzte Aktualisierung am 2023-10-01 / Affiliate Links / Bilder von der Amazon Product Advertising API