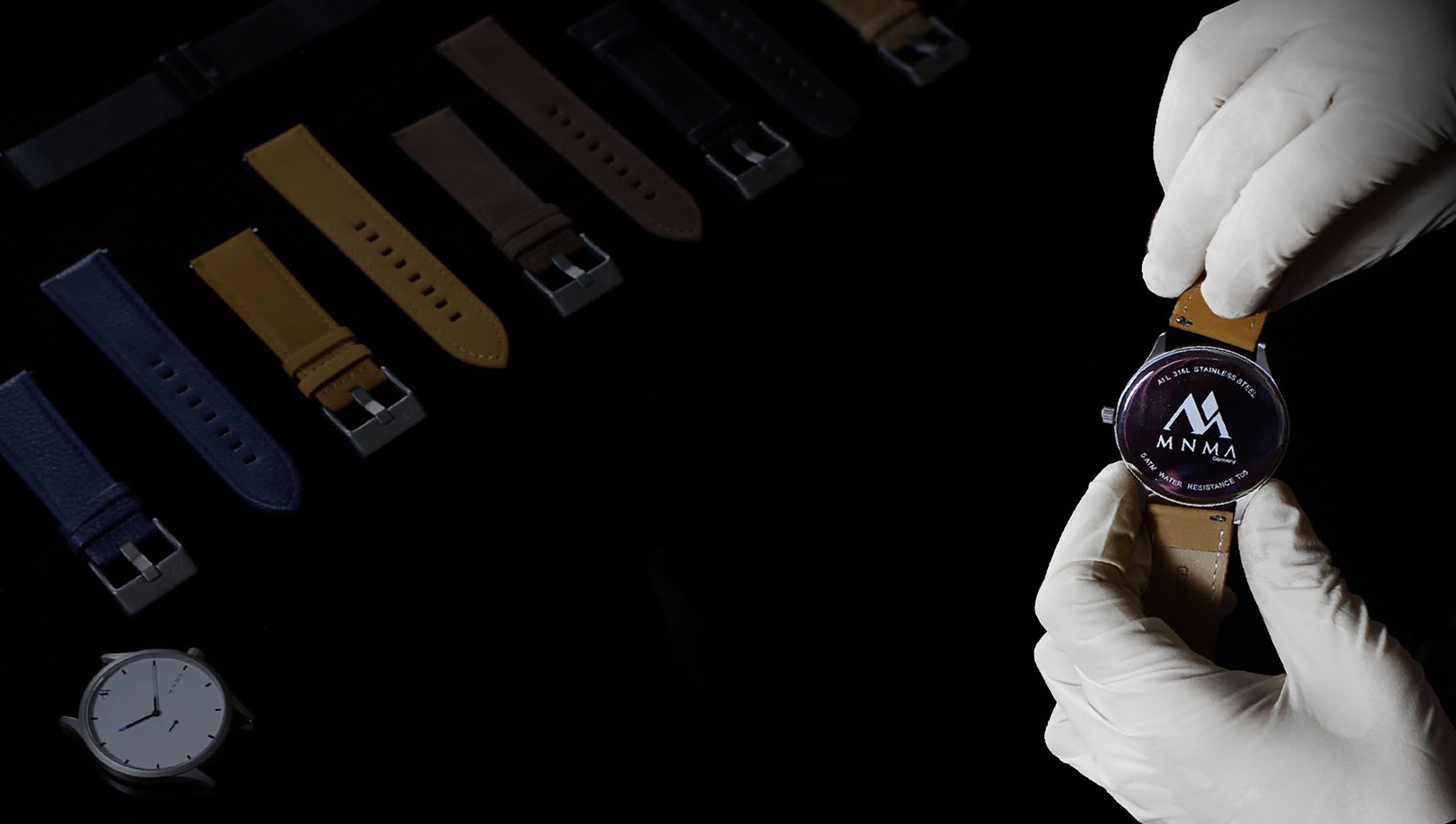 Watch with interchangeable bracelet | buy | Leather | 22mm | Stainless steel | Pin buckle | Folding clasp | Vintage | Change watch strap
Would you like to buy a watch with a changeable bracelet or a watch strap to change? – Here you get the purchase advice incl. Comparison of important purchasing criteria from the professional!
Making the right choice is not always easy, especially when you don't have all the information available. You have the desire for a new wristwatch, play with the idea of putting on a change bracelet or just want to deal a bit more with the matter watch strap? In this guide post we would like to provide you with this information.
The watch with interchangeable bracelet
Under certain challenges, every watch strap can be changed for sure, right? Short and concise, sure! But the question arises as to the willingness to remain restricted in this very area. Many manufacturers do not even address this issue, as in the worst case they miss an opportunity to sell a new watch. The purchase or the mere possibility to change a watch strap is not always given. What remains is a visit to the manufacturer of the watch, because even the watchmaker on site does not always have the right interchangeable bracelets in stock, if there are any at all.
Fortunately, some wristwatches have established their spring bars. These are metal pins with impressive ends. Under spring tension, it pushes the two pins into the designated holes of the watch and thus holds the strap on the housing. More common are fixed webs, which, as the name suggests, are fixed, as well as screwed watch strap surges. Depending on the age of the watch and especially current fashion, appropriate techniques are used and thus allow the exchange by means of special tools.
Over time, the spring bars have evolved in such a way that it is now possible to change a tape without tools. This is made possible by a metal pin or bar knob, which can be easily pushed inwards on the bottom of the belt. These newly created quick-release straps not only allow a quick replacement of a ripped leather strap or a broken buckle, it also gives you the freedom to change your style at any time.
Get your watch now with changing bracelet from MNMA!
| | | | | |
| --- | --- | --- | --- | --- |
| Modell | MILA SUPERSTAR | MNMA GHOSTLIGHT | MNMA BISCUIT | MNMA LOOK A LIKE |
| Preis | 149 Euro | 149 Euro | 139 Euro | 139 Euro |
| Uhrenglas | Echtes Saphirglas | Echtes Saphirglas | Echtes Saphirglas | Echtes Saphirglas |
| Uhrwerk | Schweizer Uhrwerk von Ronda | Schweizer Uhrwerk von Ronda | Schweizer Uhrwerk von Ronda | Schweizer Uhrwerk von Ronda |
| Gehäusebreite | 42 mm | 42 mm | 42 mm | 42 mm |
| max Gehäusehöhe | 7,6 mm | 7,6 mm | 7,6 mm | 7,6 mm |
| Armband | Milanaise Band in Schwarz, Wechselarmband | Milanaise Band in Silber, Wechselarmband | Lederband (echtes Rindsleder) in Senfgelb, Wechselarmband | Lederband (echtes Rindsleder) in Karamellfarben, Wechselarmband |
| Bandbreite | 22mm | 22mm | 22mm | 22mm |
| Zeiger | Fluoreszierend | Fluoreszierend | Fluoreszierend | Fluoreszierend |
| Wasserdichte | 5 ATM | 5 ATM | 5 ATM | 5 ATM |
Which watch strap material is the right one?
As always, the question is, of course, in the detail. If you would like to wear your watch at work, but are exposed to difficult conditions in your daily work, you will certainly not resort to a watch strap that is sensitive to your activity. It should also be borne in mind that not everyone can carry everything. It does not just mean the style, but much more the sensitivities of one's own skin. For nickel allergy sufferers, it is not a matter of course to be able to wear every metal on the body. If you want to be on the safe side here, look for terms such as platinum, fine gold or titanium bracelet. The latter is also commonly used for watch straps and is particularly popular due to its light metal properties and increased salt water resistance. In contrast to conventional stainless steel bracelets, however, one has the disadvantage that titanium watch bracelets are increasingly prone to scratches. Also, everyone has to decide for themselves whether he likes the reduced weight of a light metal (keyword: plastic feeling) or rather the slightly higher weight of stainless steel.
From our own (subjective) experience, we can say that a watch appears to be of higher quality overall if it has a certain overall weight. The same thing happens when you compare sapphire glass and mineral glass by tapping on the built-in glass. (see our article on sapphire crystal)
Metal bracelets
In general, it can be said that metal bracelets offer a long durability and only due to the gradual loosening will lose the wearing comfort over time. Contrary to this effect can be controlled with a buckle on the watch strap, which is infinitely adjustable in size. As a rule, this is mainly offered to you by Milanaise straps or called mesh straps. The tool-free adjustment of the buckle, which can be adjusted by simple levering, proves to be very useful.
Buy 22mm bracelet from MNMA in genuine leather & mesh now
Leather
In contrast to metal bracelets, leather offers a much higher level of comfort due to its nature. Depending on the style and value, a leather strap ideally wears like a second skin, and should be treated accordingly. In addition to sensitivity to water, especially in combination with salt, leather requires special care. Smooth leather, for example, should be rubbed with oil from time to time to counteract wear and tear. In general, a leather strap is inferior to a metal bracelet in durability. As a rule, you will need a new changeable bracelet every 1-2 years – depending on how often you wear it and how much sweat it is exposed to.
The starting material is usually beef or calf, whereby there are also exotic animals such as crocodile, ostrich or shark leather. However, as part of the quality of a leather strap, the further processing of the manufacturer is also important. It is not clear which manufacturing techniques are better or worse. On the one hand, it can be said that leather bracelets with a saddle seam on both sides are considered to be particularly stable, but on the other hand it can also be said that a good leather which is connected to the fiber depth does not require a saddle seam at all. In the end, therefore, the taste and quality of the leather itself decides.
Watch straps with faux leather vs genuine leather
In addition to genuine leather, there are also synthetic leather bracelets for watches. These are mostly made of polyester, polyurethane or nylon. In addition to the animal-friendly production and the more neutral smell in contrast to genuine leather, artificial leather is not as breathable and permeable to water, but more weather-resistant with an almost equal durability when processed in high quality.
Rubber band
Of course, there are also trade-offs between durability and comfort that a rubber bracelet provides. Due to their insensitivity to water, these are particularly suitable for diving or swimming. Here, however, it is necessary to rinse the salt water with clear water after a dive in the sea.
Pin buckle vs folding clasp – differences in closure types explained
In most cases, the material of the watch strap determines the type of closure. Rubber and leather straps are fitted with a buckle up to a certain price range, which correspond to the clasp of a commercially available leather belt. In addition to the quality of the leather, attention must also be paid to the seams and the number of holes. From a latch seam behind the buckle to the safety stitch on the back of the loop, all seams should be present and also cleanly processed.
Metal bracelets, on the other hand, are equipped with a folding clasp, which in turn can be distinguished into other types. We would like to focus in particular on the suspension closure, as it is only an adjustable variant and is especially used for mesh bracelets. As the only type with this closure, it is possible not only to freely select the circumference of the bracelet, but also to change it without any special tools. For this purpose, it is sufficient to use a small screwdriver to remove the closure in the countersigned areas with an arrow.
How can I calculate the correct watch strap size and what is the ideal bandwidth 18, 20, 22 or 24mm ?
The best way to find out the right length for your watch strap is to measure your wrist with a tape measure first. If you don't have one on hand, just take a ribbon or knit and wrap it around your wrist. Then take the measured length of the trick and attach it to a link scale or ruler. We now add a flat-rate 30 mm to this length, which are intended for loopor or any kind of buckle that holds your band together at the end. Finally, we deduct the length of the watch, i.e. the distance from band kick to band kick.
example:
200 mm (wrist) + 30 mm (clasp) – 48 mm (band bump to belt bump)
= 182 mm bracelet length (minimum length)
Depending on the size of the wrist and the watch itself, the ideal width of a watch strap also varies. At this point, 22 mm bands have established themselves as a safe choice and are generally considered established.
The watch strap in a vintage leather look – a timeless trend?
Generally referred to as vintage is what looks used or is even better provided with real traces of usage. Corrosion, cracks and abrasion are particularly important as special eye-catchers. Out of the knowledge that old objects with traces of use that fully fulfil their purpose necessarily stand for quality. This effect must be achieved, on the one hand, through qualitative products that have simply been worn down over time, as they are found in antique shops, or through creative reworking of the object, which in this way artificially ages.
Especially leather is very popular in this look and can often be transformed into the desired vintage style by the own demise of the material. With materials that age "good", i.e. are generally high-quality, you not only have a chic accessory for the moment, but can also watch as it becomes more and more your own personal stylistic tool.
If you want a strap in a vintagelook, we can suggest our changestrap in hazelnut brown, which after some time of wearing gets the perfect vintage style. (see picture)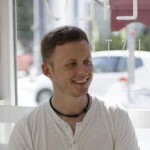 Conclusion – Which watch strap is the best?
As is often the case, personal taste depends on which watch strap best suits you. In addition to the appearance, the personal preferences play a role above all the conditions in which the watch is worn. As described above, the fabrics differ drastically in terms of their properties and are suitable for different application scenarios depending on the prioritization of durability and/or comfort.
What should be clear to you that even with the watch strap to the watch should not be saved under any circumstances, since the wearing comfort of a wristwatch is to a large extent also dependent on the bracelet quality.
You can find many more interesting watches at very different price points in our guide articles.
Take a look: