MNMA ARMBANDUHREN -ELEGANT | ZEITLOS | MODERN | MINIMALISTISCH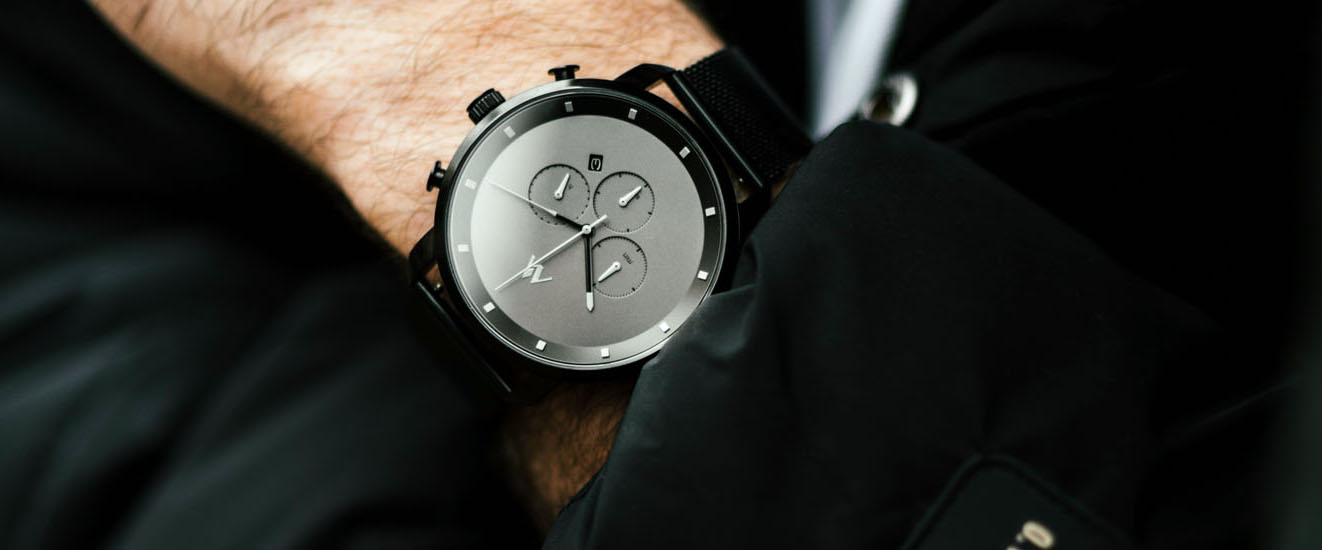 MNMA Chronograph Series - a modern watch collection that offers the perfect package with iconic design and outstanding components at an unbeatable price point.
Only first-class quality components are built into the high-quality stainless steel case to guarantee a long service life. The scratch-resistant special alloy gives the watch an attractive - matt-finished - effect that sets it apart from other manufacturers.
The design of the chronograph was created with the aim of developing a minimalist watch with clear lines, which above all boasts loving details and has what it takes to become a modern classic.
Inside the watch is an extremely reliable premium movement from the Japanese manufacturer Miyota. Since it was founded, the manufacturer's movements have stood for exceptional quality and durability.
The glass of the watch, one of the most important components, is made of the hardest material currently used for watch glasses, sapphire glass! With sapphire crystal it is very difficult to get scratches on the glass side, only diamond is even harder than sapphire crystal. The sapphire crystal of the MNMA Chronograph Series is anti-reflective on both sides for optimal readability at all times.
10 ATM water depth - Thanks to the high-quality seals, the watch is also suitable for outdoor excursions in different weather conditions and can easily withstand any showers or downpours
With a depth of just 12 mm and a diagonal of 45 mm, the MNMA Chronograph Series is deliberately kept flat to fit your wrist and outfit perfectly, whether it's a cardigan, shirt or polo, this watch will look good on any outfit.
The MNMA Chronograph Series watch straps have been carefully designed with an additional latch seam on the closer. This guarantees a long durability and an excellent visual impression, even after some time of wear, with good workmanship at the same time. The choice of material was premium cowhide leather and rust- and nickel-free stainless steel for the mesh straps.
As a special feature, all straps can be changed in seconds with a simple click, giving the watch a completely new look.
Do you want to present your MNMA chronograph Protect dust when you don't have it on your wrist? No problem! Each watch comes in a high-quality storage box that provides optimal protection.